Storage Unit Sizes and Prices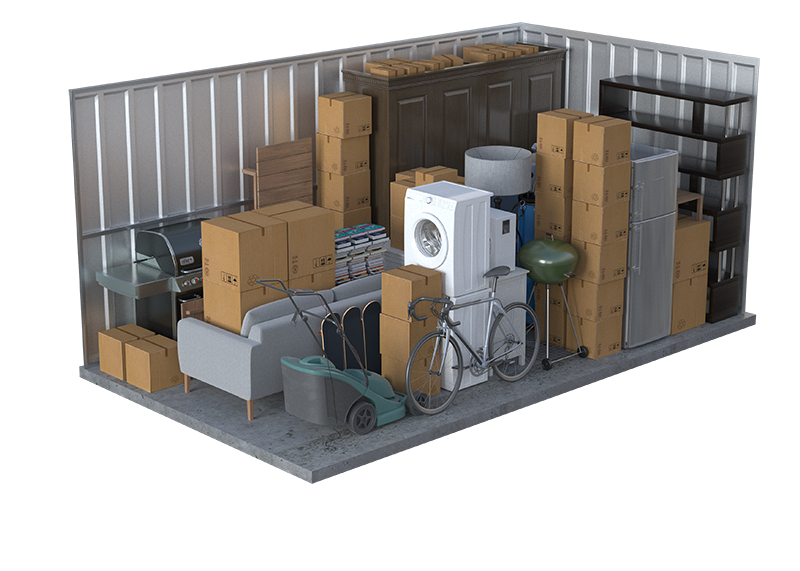 Storage for a 4-5 Bedroom Home
Our large storage units can hold the contents of a 4–5 bedroom home. Perfect for short-term storage while you move or for long-term storage. Safe, clean, flood-proof, convenient and secure, they are also great for vehicle or boat storage or to store commercial fittings and equipment.
| Types of Units | Price (Monthly) |
| --- | --- |
| 5×4.5 | $238 |
| 7x3x3 | $226 |
| 6x3x3 | $193 |
| 5x3x3 | $183 |
Storage for a 3 – 4 Bedroom Home
These popular units offer safe and secure storage for the contents of a typical 3–4 bedroom home making them ideal for short-term storage while you move house or for long-term storage of bulky items such as furniture, fridges, white goods, and boxes.
| Types of Units | Price (Monthly) |
| --- | --- |
| 4.5x3x3 | $160 |
| 4x3x3 | $153 |
| 4.5×2.5×3 | $139 |
Storage for a 2 to 3 Bedroom Home, Merchandisers Stock or Display Material
Hire one of our mid-sized units to securely store the contents of a 2–3 bedroom home or small business. These are ideal for use during a move or for long-term storage of household items, merchandise, or display material.
| Types of Units | Price (Monthly) |
| --- | --- |
| 3x2x3 | $105 |
| 3×2.5×3 | $121 |
| 3x3x3 | $126 |
Storage for 1 bedroom Apartments. Boxes, Fridge, Washer, Dining Suite, Excess office furniture etc.
When you only need a small space to store the contents of your apartment while you move, or that spare fridge, washer, dining suite, office equipment or furniture for when you grow into bigger premises, these units are ideal.
| Types of Units | Price (Monthly) |
| --- | --- |
| 3×1.5×3 | $91 |
| 2x2x3 | $84 |
| 2×2.5×3 | $95 |
| 2×1.5×3 | $80 |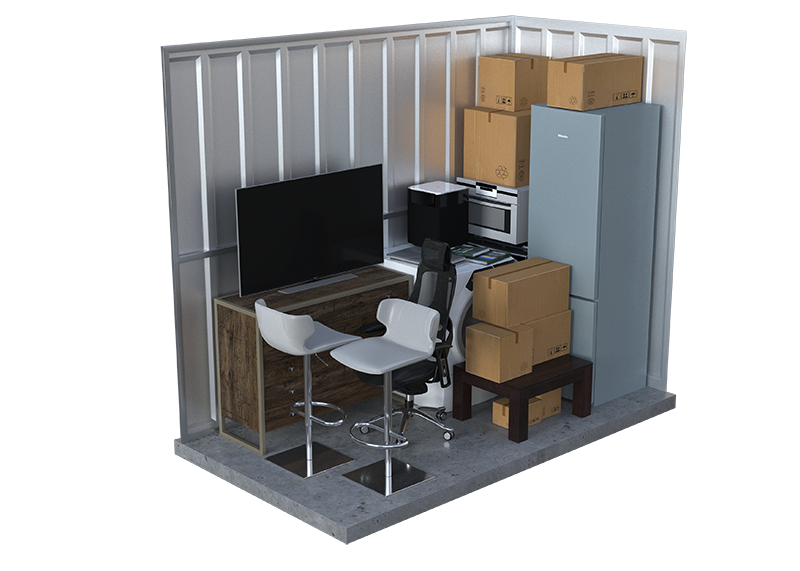 Very small Furniture Storage and Boxes Storage. De-clutter Your Home of Excess Goods.
Got just a few items you need to put aside to declutter your home or office space? These units will hold your spare furniture, filing cabinets and boxes, safely and securely.
| Types of Units | Price (Monthly) |
| --- | --- |
| 1.5×1.5×3 | $63 |
Benefits of Storing with Locktite
See What Our Clients Say About Us
Great facilities at reasonable prices—made our move so much easier!
When our lease ran out before our new home was ready, we needed somewhere safe and secure to store our furniture and moving boxes. We were impressed by neat and tidy facilities and advanced security systems at Locktite. Their prices were very reasonable and we could access anything we needed 24/7.
Excellent customer service! We love our new workspace.
Our vehicle repair business really took off and we needed more space to do our work. Locktite took the time to understand our business and find out exactly what we needed from a workspace. We now have the ideal industrial shed, in a great location and at an affordable rate where we can provide our customers with the quality service they deserve.
We got the secure business storage solution we needed at the best price
As tax accountants, we needed space to store our records and office furniture that we only use at tax time. Our Locktite unit suits us perfectly and the state-of-the-art security system, means our items are safe and sound. Now our office is clutter-free, attractive to clients and a pleasure to work in.
Ready to Get a Quote?
Tell us the approximate size and type of storage you're looking for, how long you'd like to rent it, and we'll get back to you with a solution that will fit your items and your budget.